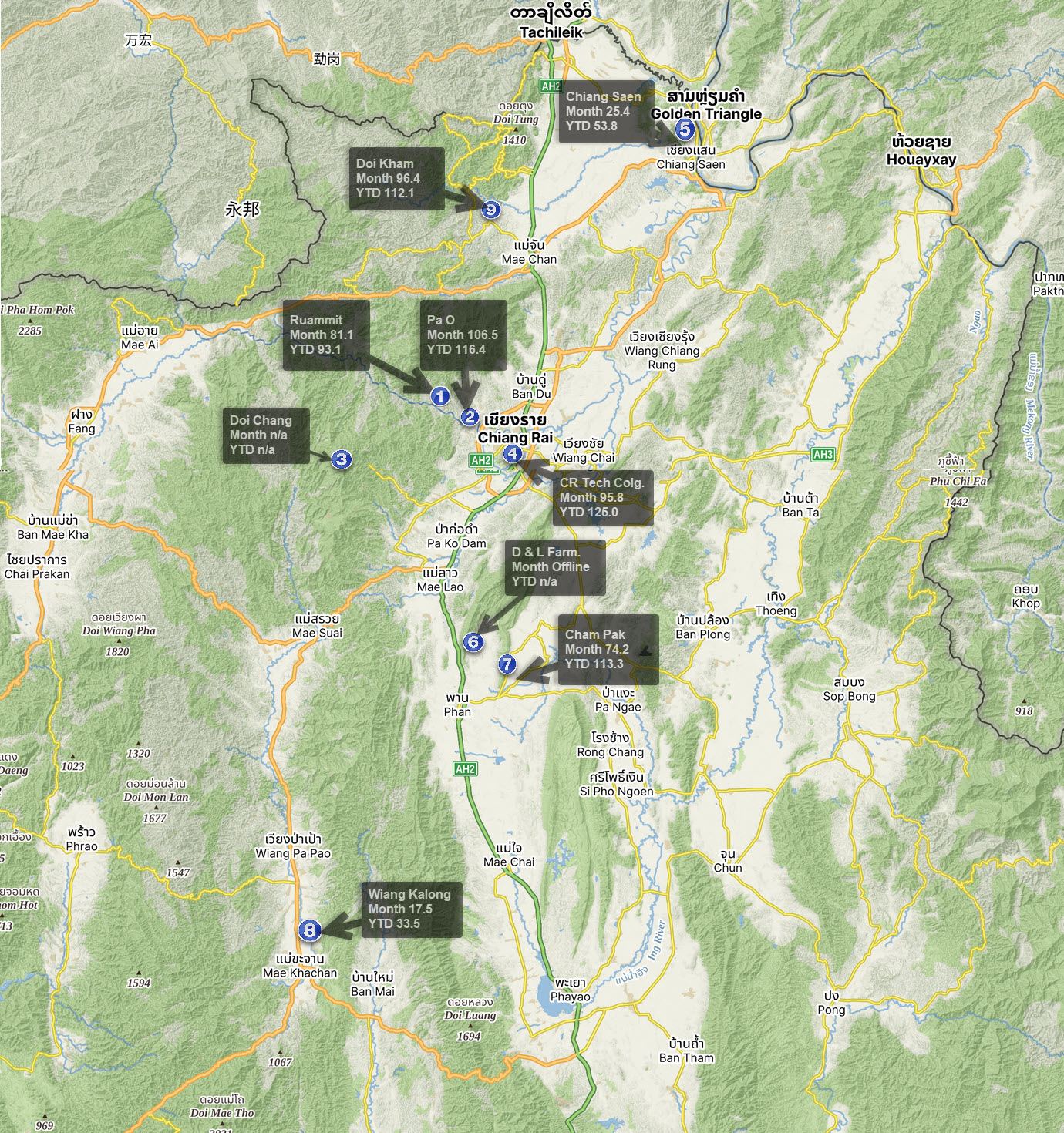 Rainfall readings from NINE different PWS last month. Click here to view Chiang Rai Town data only.
Data Sources - Note: Weather Underground (WU) readings may vary depending on accuracy of readings and internet connectivity for individual PWS.
After clicking on WU link, scroll down to Weather History section.
Check the date range shown. You may need to update to view correct data for the current month, then click VIEW button.

Ruammit - WU link


Pa O - WU link


Doi Chang - WU link ( Currently no accurate rainfall reports )


Chiang Rai Technical College - (CTC) WU link


Chiang Saen - WU link


D & L Farm Phan - WU link


Ban Chom Pak Phan WU link


Wiang Kalong Mae Kachan - WU link


Doi Kham Mae Chan - PWS Link