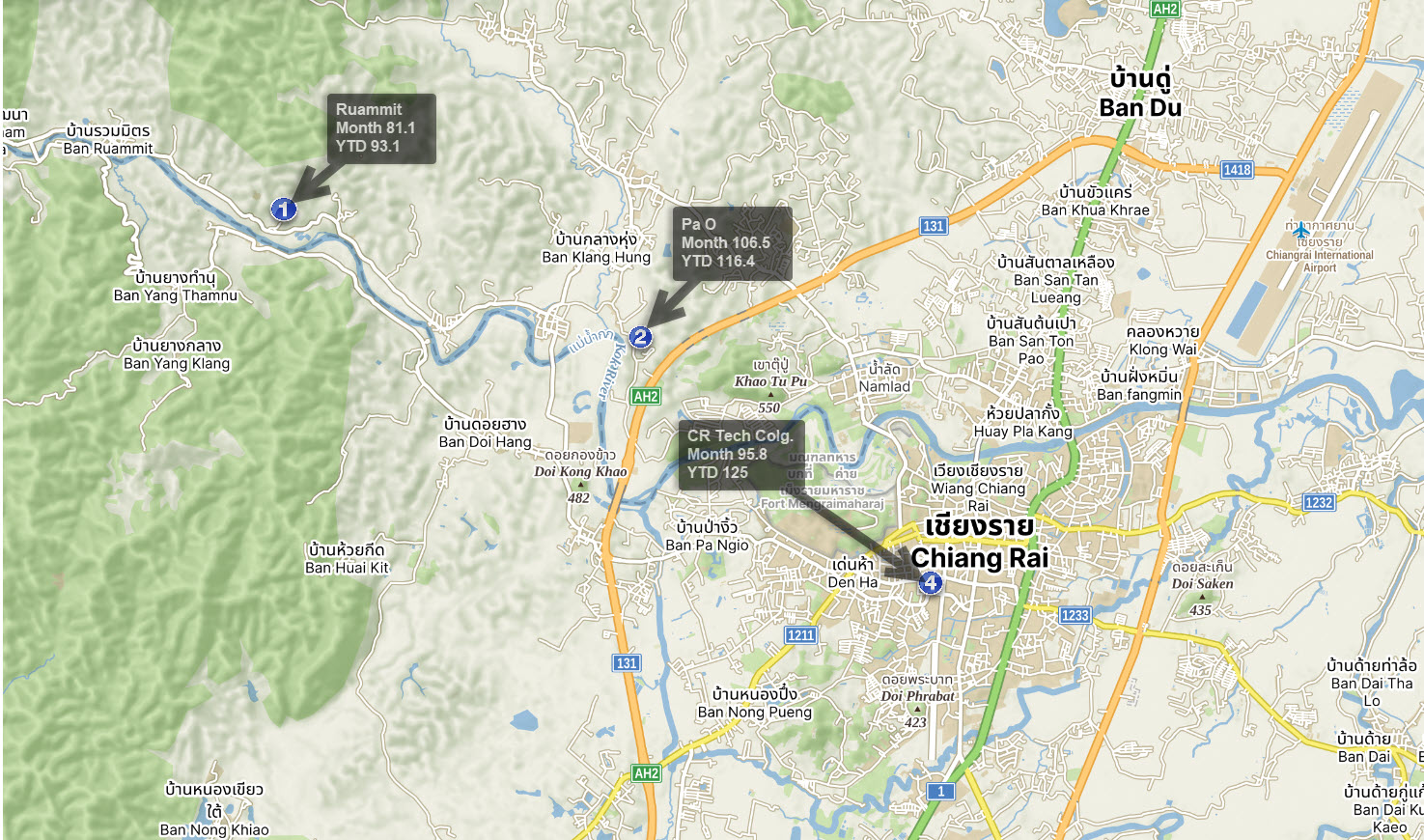 Rainfall readings from THREE different PWS last month. Click here to view Chiang Rai Province data.
Data Sources - Note: Weather Underground (WU) readings may vary depending on accuracy of readings and internet connectivity for individual PWS.
After clicking on WU link, scroll down for Weather Underground links.
For Weather Underground you MUST update the date range shown to view correct data then click VIEW button.

Directly from PWS log. WU link


Directly from PWS log. WU link


From WU data for CTC WU link